Evidence Terminator - Secure Shredder
All activity log tracks left by your computer usage can be safely and securely deleted with PC Booster's enhanced Privacy Cleaner, designed using the latest cutting edge multi pass data shredding technology.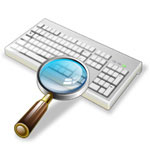 Privacy Cleaner with Evidence Terminator
Protects your Internet privacy and personal information
Purges and shreds activity from web browsers, chat programs and multimedia programs
Clears MS Office and Windows Search history
PC Booster helps protect your Internet privacy by cleaning all traces of your online and user activities such as Internet history, IM history, Search history and multimedia activity. It uses Evidence Terminator to shred all personal and confidential computer activity including all major web browsers and chat programs
---

Evidence Terminator
Securely deletes confidential data from your PC
Choice of shredding options from Quick, Safe (DoD 5220.22-M) to Very Secure
Removes sensitive files with no chance of recovery
PC Booster uses military grade data shredding technology to permanently delete confidential or sensitive data from your hard-drive to prevent unauthorized access. With several shredding options available depending on the sensitivity of the files, PC Booster can minimize the chance of any data recovery, even by forensic experts. Quick wipe is the fastest wipe option and deletes data in a single overwrite pass. Safe wipe, complies with Department of Defence (DoD 5220.22-M) and does 3 overwrite pass. Very Secure goes much further and implements the Gutmann method with 35 overwrite pass.
---

Terminator for Recycle Bin
Secures the recycle bin to permanently remove sensitive files with no chance of recovery
Prevents unauthorized access to data
Shell integration into Windows Explorer for ease access to the Evidence Terminator interface
Windows does not permanently erase the contents of your recycle bin just because you emptied it . These deleted files are still on your PC and can be easily recovered with simple recovery software. With Evidence Terminator for the Recycle Bin, PC Booster ensures that deleted files are securely destroyed to prevent unauthorized access or recovery.